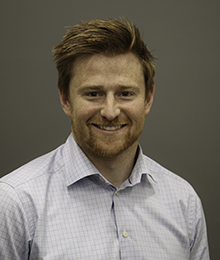 619.624.1334
916.562.2727
Daniel
Schneiderman
Partner
619.624.1334
916.562.2727
Partner Daniel Schneiderman graduated from Jesuit High School in Sacramento, California in 2005.  Following high school, he attended the University of California, Santa Barbara, where he worked as an intern for the Santa Barbara District Attorney's Office and Attorney General's Office for the District of Columbia.  He would later graduate magna cum laude with honors with a major in political science and a minor in history. 
In 2010, Mr. Schneiderman was admitted to King Hall School of Law at the University of California, Davis.  There he earned a position on King Hall's Trial Practice Honors Board and worked as a law clerk for the civil litigation law firm, Dreyer Babich Buccola Wood Campora LLP.  He continued to work for the firm through 2012 before joining the Sacramento County District Attorney's Office as a certified legal assistant.  District Attorney Jan Scully would later swear Mr. Schneiderman in as a Deputy District Attorney in 2013. 
As a DDA, Mr. Schneiderman had the opportunity to prosecute a number of criminal cases through jury trial.  However, he eventually returned to Dreyer Babich Buccola Wood Campora LLP as an associate attorney.  Over the next four years, Mr. Schneiderman maintained and prosecuted between 60 to 80 at a time as both 1st and 2nd chair in the state and federal court systems.  These cases included numerous complex, high-stakes civil cases, several of which resulted in six to eight figure trial verdicts, arbitration awards, and settlements.
Now the litigation partner for Witan Law Group LLP, Mr. Schneiderman continues to grow his practice, using his wealth of litigation and trial experience to represent and advise corporations, small businesses, and individuals throughout California.  In addition to tort litigation, Mr. Schneiderman actively prosecutes and defends a wide assortment of cases from the investigative stages through trial and/or arbitration in both state and federal court. These cases typically involve personal injury disputes or those alleging breach of contract or related business torts, including but not limited to business negligence, conspiracy/fraud, misrepresentation, and/or tortious interference. In addition, Mr. Schneiderman also litigates cases involving franchise law, employment, breach of fiduciary relationships, securities, enforcement actions, collections, and ADA compliance.
For his work, Mr. Schneiderman has been rated by Super Lawyers magazine as being in the top 2.5% of attorneys under 40 years old, receiving the Rising Stars Award for his performance in civil litigation in 2016, 2017, and 2018. Mr. Schneiderman has and continues to work towards providing his clients with an open and transparent attorney-client relationship, an effort that has earned him a "5 out of 5" star average client review on the attorney review website Avvo.com.  He continues to strive to offer the best possible representation available throughout the California state and federal court systems.
J.D.; UC Davis, King Hall School of Law
B.A. Political Science; UC Santa Barbara
California State Courts
Eastern District of California
Northern District of California
Southern District of California
Central District of California
California Bar Association
American Bar Association
Consumer Attorneys of California
Capital City Trial Lawyers Association
Sacramento County Bar Association